XML sitemaps are.. ugly.. okay sure, they're meant for search engines and not for us humans, but still.. they ugly.
I've received quite a bit of feedback from you guys suggesting the ability to Pimp your XML sitemap using a stylesheet so in version 3.8.8 I added this feature to Companion Sitemap Generator for WordPress. However, silly me forgot to actually add it.
So once again I recieved some feedback stating that it didn't work so in version 3.8.9 I actually added the feature and allowed you to use a custom stylesheet for it as well.
By default the sitemap will look something similar to this: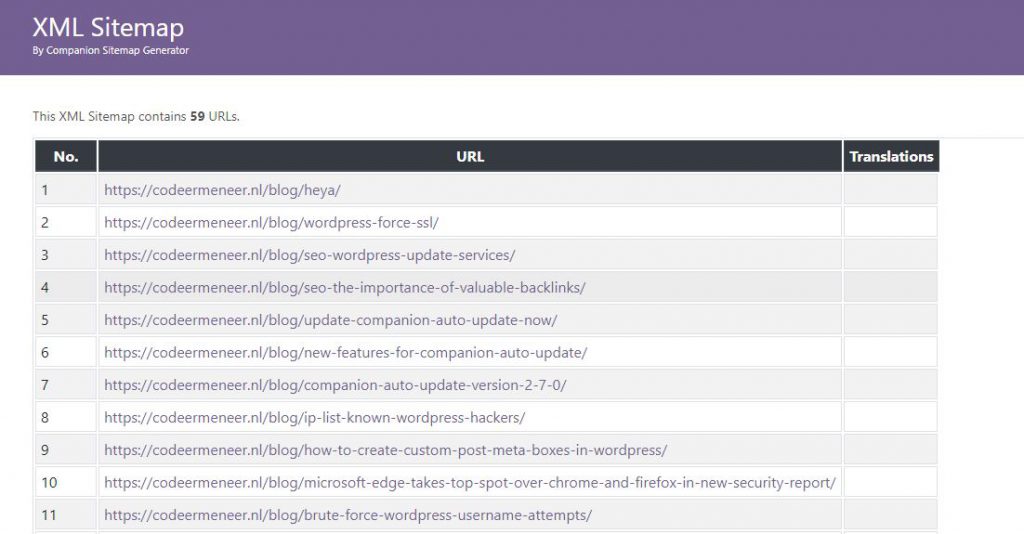 But like I said you can customize this by using your own stylesheet. Just head over to the plugins dashboard and change the URL for the stylesheet 🙂